April 25–28 & May 2–5, 2019
at Town Hall Theater, Middlebury
Suitable for families.
Rated PG for mischievous behavior and a few bad words.
Tickets on sale at townhalltheater.org
or 802-382-9222, 68 So. Pleasant St.. Middlebury,
Monday-Saturday, noon to 5:00pm
Reserved Seating (includes all fees):
$17 — all seats on Thursdays, April 25 & May 2
$25 general/$20 students with ID for all other shows
8:00pm Thursday-Friday-Saturday, April 25–27 & May 2–4, 2019
2:00pm Sundays, April 28 & May 5
ASL Interpretation at the Sunday, April 28 matinee.
Middle school. It's awkward. A few years ago these students were nose-picking, butt-scratching bundles of sweetness. A few years from now they will register to vote. Broadway loves to weaves stories from this kind of stuff, and audiences everywhere have fallen in love with The 25th Annual Putnam County Spelling Bee. The premise is brilliant: Cast young adults to play middle schoolers competing in a spelling bee. Add some adult characters with "issues." Layer in sophisticated but contagious music. Then—every single show—invite a few audience members onstage, cross your fingers, and hope the cast can keep everything under control.
What could go wrong? Come to the BEE and find out!
Follow our Facebook page: MCP Facebook Page.
See the Cast List HERE
Support our efforts to raise money for our scholarships by helping with concessions! To find out how, click below.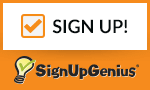 Questions? Email info@middleburycommunityplayers.org.
Founded in 1959, the Middlebury Community Players present musicals, comedies, and dramas in and around Middlebury, Vermont, USA, with a mission of supporting and promoting theater in our community. The Players are an enthusiastic group of actors, directors, technicians, and production personnel from Addison County and beyond.
The 25th Annual Putnam County Spelling Bee
Music and Lyrics by WILLIAM FINN
Book by RACHEL SHEINKIN
Conceived by REBECCA FELDMAN
Additional Material by Jay Reiss
Originally Directed on Broadway by James Lapine
Originally produced on Broadway by David Stone, James L. Nederlander, Barbara Whitman, Patrick Catulloe
Barrington Stage Company, Second Stage Theatre
The 25th Annual Putnam County Spelling Bee is presented through special arrangement with Music Theatre International (MTI). All authorized performance materials are also supplied by MTI. www.MTIShows.com