Once again, we invite our loyal members and patrons to support our scholarship efforts! Please enjoy goodies at intermission during our upcoming fall musical, The Fantasticks (5 shows the weekend of November 3-6, 2016), and also consider donating home-baked goods for us to sell, or working a shift as a seller. The Players have distributed $20,000 in scholarships to graduating high school students who have worked with us or to children and adults to take classes at Town Hall Theater, just since 2010!
Here's the link to Signup Genius: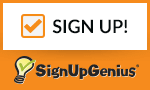 If you can bake, please make two dozen generously sized cookies (we sell them for $1.00 each). Or sign up to assist an MCP Board member by working a shift—-it's lots of fun!
Thank you for your efforts to support our scholarship funds!!
… and for more information about this delightful musical entertainment for the whole family, visit THE FANTASTICKS.
For tickets — call or stop by the Town Hall Theater Box Office,
802-382-9222, Monday-Saturday noon to 5pm,
or online anytime at the Town Hall Theater website
Questions? Contact Mary Longey at mary.longey@gmail.com.
The Fantasticks is presented through special arrangement
with Music Theatre International (MTI).
All authorized performance materials are also supplied by MTI.
www.MTIShows.com.