MCP's production of Steven Martin's absurdist play of historical fiction, Picasso at the Lapin Agile, opens this Thursday, February 8, at Town Hall Theater in Middlebury, and runs for one weekend only. Thursday–Saturday shows begin at 7:30pm, with a Sunday matinee at 2:00pm. Tickets only $12 for opening night; $17 for all other shows. Ticket details below. Cash bar in the theater at each performance with a limited number of café table seats!
Francophiles- Cast members of the Middlebury Community Players production of Picasso at the Lapin Agile provide a little help with your French pronunciation. See the video.
Once again, we invite you to support our scholarship efforts. Please enjoy snacks before the show and at intermission, and also consider donating home-baked goods for us to sell, or working a shift as a seller. The Players have distributed over $20,000 in scholarships to graduating high school students who have worked with us as well as to children and adults to take classes at Town Hall Theater, just since 2010! Click below to sign up: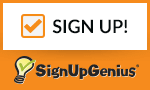 Questions? Contact Sarah Stone at sstone7716@gmail.com. Thank you for your efforts to support our scholarship funds!!
For tickets to Picasso at the Lapin Agile, call or stop by the Town Hall Theater Box Office, 68 South Pleasant Street, Middlebury, 802-382-9222, Monday-Saturday noon to 5pm, or online anytime at Town Hall Theater website. Rows AA and A represent cafe table seating at the front of the space closest to the stage.
Ticket prices: $12 for Opening Night, Thursday, Feb. 8 (plus $1 THT preservation fee) $17 for Feb. 9-11 (plus $2 THT preservation fee)
See the Picasso at the Lapin Agile cast list HERE.
Follow our Facebook page: MCP Facebook Page. For more info about the show, see our previous post HERE.